Drawing Machine

GSAPP ADR II
Critic: Lydia Xynogala
Spring 2017
One
machine,
three
drawings
Objects
acrylic box with moveable top, compression springs, water balloons, pigments, nails

9inx14in papers
mylar, tracing paper, watercolor paper

Actions
cutting, pushing down, pressing, bursting, flowing, staining, drying

Goals
The machine records the process of smoothie-making in forms of watercolor drawing. The action of cutting fruit compresses the spring and pushes down the moveable top of the acrylic box. The nails placed at the bottom side of the top press against the water balloons, which eventually burst and leave the pigments on the paper.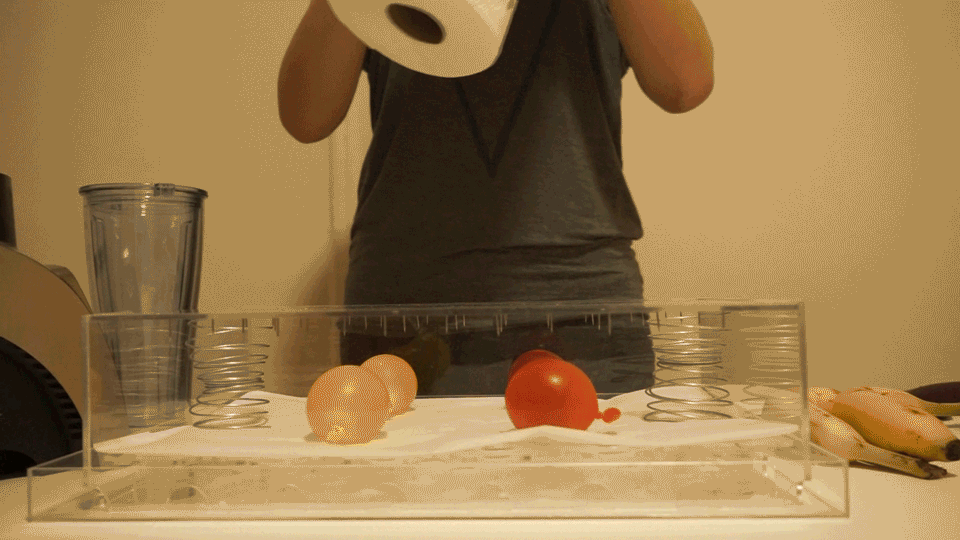 Water balloons
burst
in the box while the fruits being
cut
on the top
taxonomy cropping showing
different drying patterns on
different paper types
Grasshopper scripting
Iterations i-iii: single line-weight drawings


Iterations iv-vi: addition of line weights, shading, and color


Iterations vii-ix: capturing the blending, layering, and boundry condition of the physical drawings